Instructions for Android
Download and install the free Application Ushahidi.
Launch and add the IRPI map, pressing the + sign on the top.
Choose the Add Map by URL and fill in the required fields.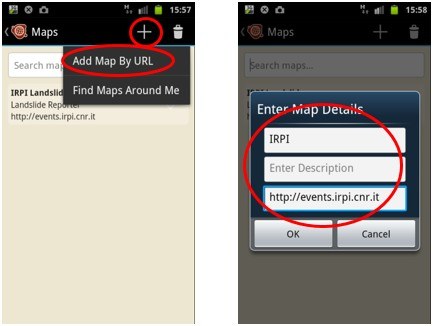 Log onto the IRPI website, and you will find the list of reports already stored. Choosing the option MAP the same information will be displayed as dots on the map.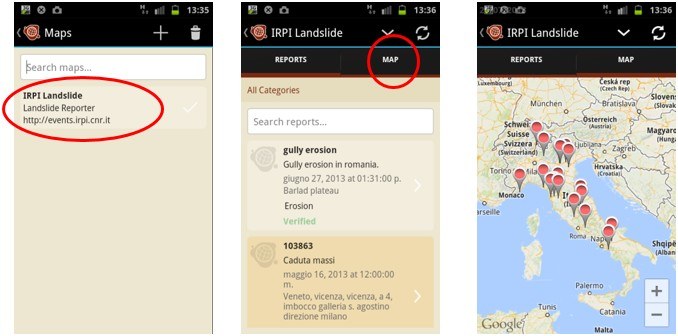 To send a new report press the + sign and fill in the form.